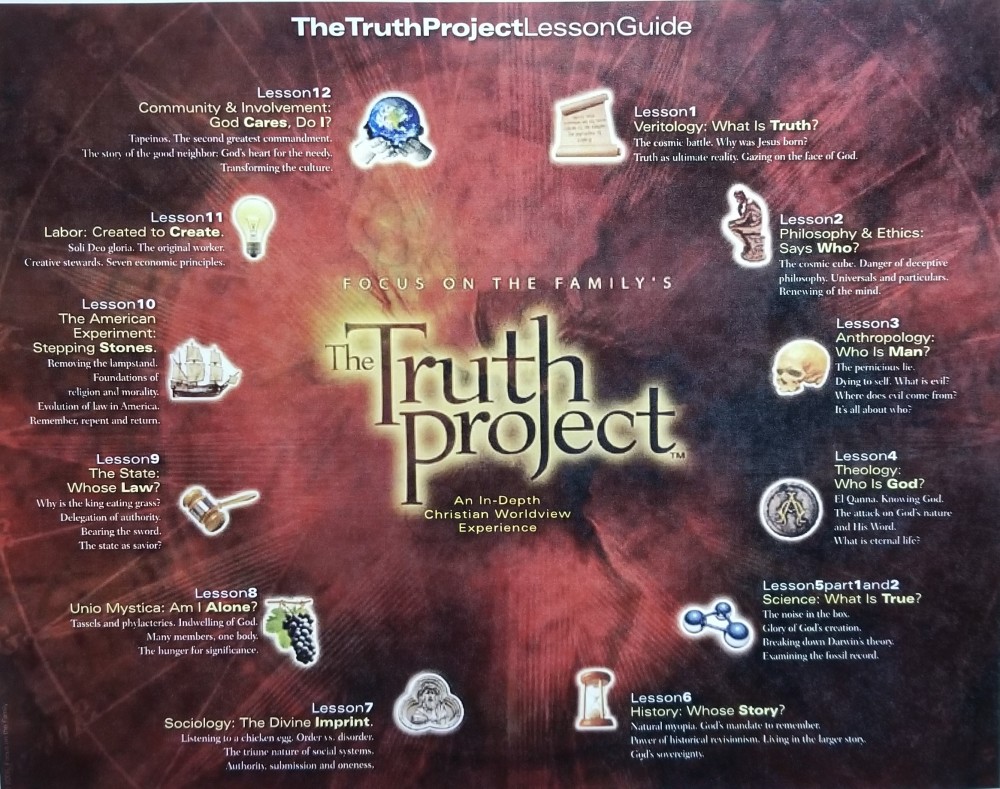 Focus on the Family's THE TRUTH PROJECT!
Starting Sunday Evenings

February 17, 2019
6:00 PM  @ 4905 N 96th Street.

And what is THE TRUTH PROJECT you ask?


Focus on the Family's The Truth Project is a DVD-based small group curriculum designed to build a systematic and comprehensive biblical worldview in the lives of believers. Each lesson looks at life from a Biblical perspective, studying the very nature and character of God and how He has revealed this to us.


In our day of rampant unbelief and spiritual confusion, a clear voice that accurately teaches to the Truth of God's Word in a cogent and clear manner is needed.  


THE TRUTH PROJECT is life-changing.  It has already blessed millions of believers around the world.  When the project was completed back in 2007, Dr. James Dobson said that THE TRUTH PROJECT "was the most important work done by Focus on the Family to date."  (Apparently, so does the current host Jim Daly.  See his video HERE!

It's hard, if not impossible for believers to constructively impact their culture if they don't know what they believe, where they stand, and why!
  
This is WHY YOU should watch THE TRUTH PROJECT!
                 
Introductory Videos
The Videos to the right will give you a sample of the clear and bold teaching we will receive through the TRUTH PROJECT video series. 
There are 13 Lessons that comprehensively summarize and apply the Scriptures to every part of life. 

 
Visitors Welcome!  

We will enjoy a time of fellowship and probably even take turns providing treats for the group.

There will be some younger children present but is probably best intended for Jr. High and above.  
Short Promo to the Truth Project
(2 Minutes)

Introduction to the Truth Project
(4 Minutes)
What Is a Christian Worldview?
(and why do I need one?)
(3 1/2 Minutes)

Digging a little deeper: 
 What is Truth anyway?
(4 Minutes)